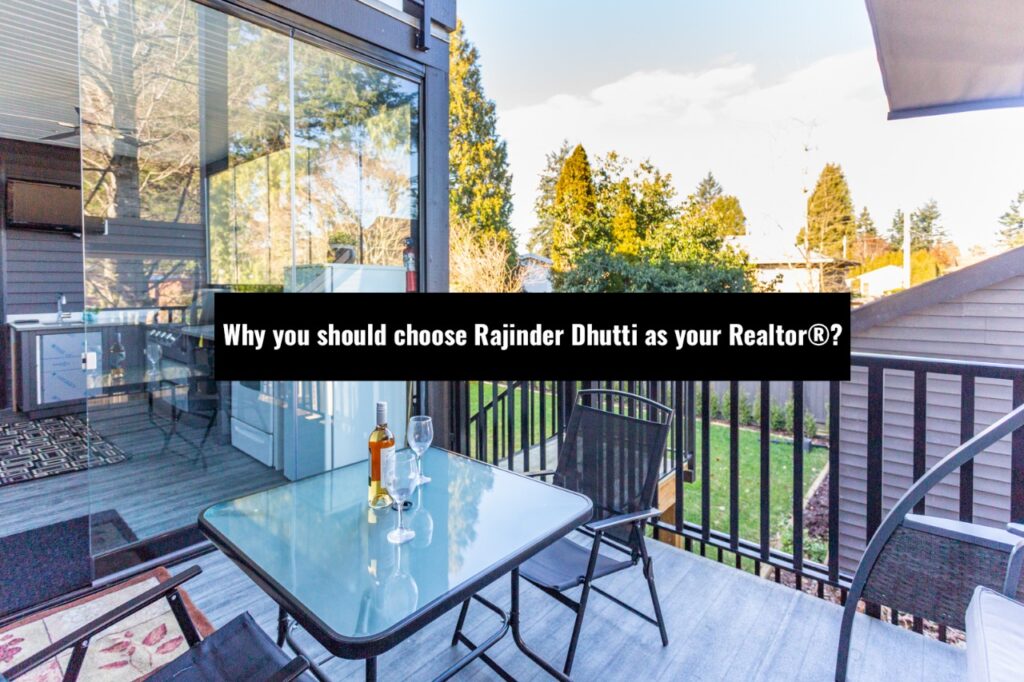 In this blog, we are going to talk about why working with Rajinder Dhutti is the best option for you if you wish to purchase or sell a house in Fraser Valley, Canada. But before learning about why you should work with Rajinder, let's first get to know him better.
The Road to Becoming a Realtor®–
Rajinder Dhutti is a Personal Real Estate Agent based in Canada. When he first moved to Canada, he had to face a lot of difficulties finding the right home for himself and his family. The perfect place, close to school and work, that provided comfort like his place back home, where he could live with his family peacefully.
That's when he realized the importance of finding the perfect home and the struggles of finding one.
He made it his goal to help people achieve what he couldn't. He started his career in the Real Estate business in the year 2013. Slowly and steadily he worked, learned, and experienced the real estate market. Soon he became one of the most talented Canadian Real Estate Agents. Rajinder Dhutti now specializes in Real Estate. Since 2013 he has worked with numerous families and helped them find their dream home. Rajinder Dhutti has helped families in selling and purchasing all kinds of properties from Apartments to Condos and Attached houses to Bungalows. Rajinder's passion is evident in the way he works.

Some Incomparable qualities of Rajinder Dhutti
Building relations beyond business:
It is Rajinder Dhutti's key quality that he does not hesitate to go the extra mile for his clients. He provides his clients with every single detail and impeccable knowledge of the market. Rajinder Dhutti ensures that all his clients close only on the best deals.
Helpful and Hassle-free:
Anyone who has worked with Rajinder Dhutti knows that he helps his clients through the entire process right from Home Evaluation to the Closing Day. Working with Rajinder Dhutti is the best choice for a home buyer/seller because he will not only help you with the process but also goes above and beyond to help you find the perfect place or to find the best value for you home.

Get to know what Rajinder's Clients have to say about him:

Benjamin
Wow! Rajinder made selling a house just a breeze. He never made me feel uncomfortable and helped in every step of the way.
Virjot
Rajinder Dhutti is one of the best Realtor® in town. He has an honest, ethical, and professional work approach.
Owen
Hands down the best realtor in town. Highly Recommended!
Guneet
Rajinder was always available to answer all my queries and doubts. Very friendly, polite, and transparent.
Rajinder Dhutti's Awards and Achievements:
All these years of hard work and an ethical approach towards the business resulted in a sweet outcome when he received awards, year after year.
Rookie of the year FVREB 2014
Top 10% Realtor of FVREB 2015
Top 1% Realtor of FVREB 2016
Top 1% Realtor of FVREB 2017
Top 1% Realtor of FVREB 2020
(As reported by the FVREB MLS Medallion Statistics)
Curious about what your home is worth? Get a FREE Evaluation done on your home by Rajinder Dhutti. No Obligation.
You can reach out to him via email or contact his personal number- 778-552-8840. Your dream home is just a call away!