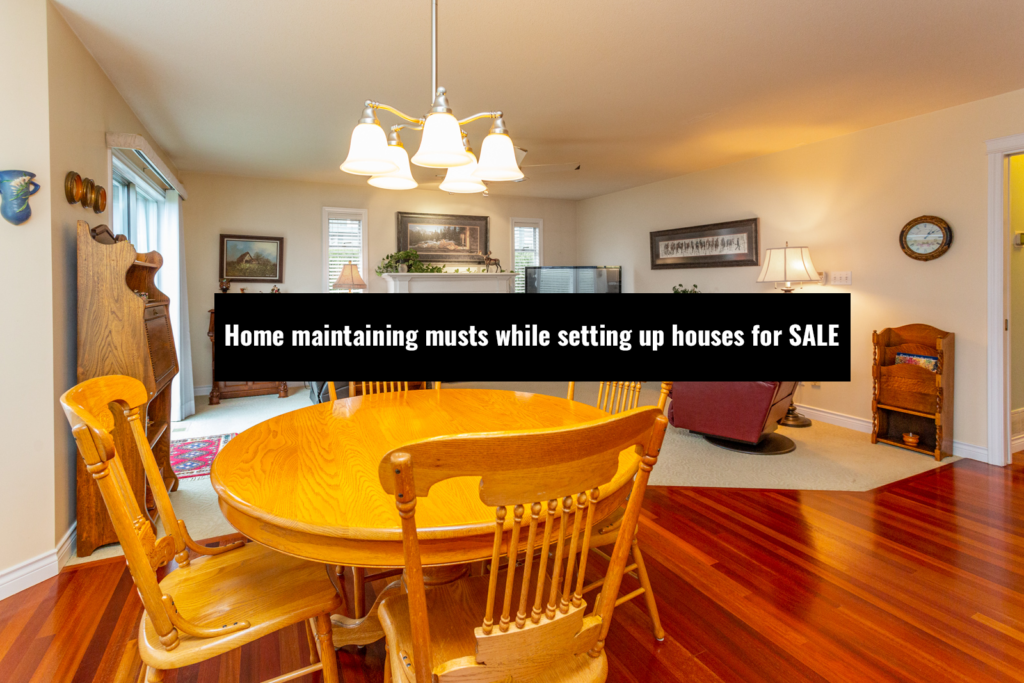 Home maintaining musts while setting up houses for sale.
On the journey of selling your housing real estate, it is always good to prepare for it from the start. While buying a home, people not only hugely invest their money but also invest their dreams and emotions. In such a high stake scenario, the first impression indeed makes or breaks the deal. People visualize their lives in their new home where even the slightest of inconvenience in the tour of their lovely to-be-home can be a turn-off. Rajinder Dhutti – Top 1% achiever in 2016, 17, and 20 (as reported by FVREB MLS Medallion Statistics), is an independent Realtor® at the Sutton Group-West Coast Realty. Through his years of experiences and expertise, around Fraser valley, Abbotsford,Mission & Chilliwack, Rajinder Dhutti advises keeping the entire experience hassle-free and profitable by implementing some highly effective home maintaining tips while setting up houses for sale.
1. Clean and Fresh – Don't underestimate the effect that a clean spec free appearance has on the potential client. Rajinder Dhutti says that on a visit where the eyes go to every little nook and cranny, having every part of the house clean could be a difference. Who wouldn't want to live in a stain-free, clean and hygienic environment? The appearance of your house right from the entrance should be fresh and lively. Things like unpleasant odors and uncleaned places like the kitchen, bathroom, etc. should be taken care of.
2. Wall and Paint – It might seem like a good idea to cover the dull patches of your wall with beautiful wallpapers but don't get carried away by that thought as wallpapers aren't really the best bet. According to Rajinder Dhutti, sellers usually think of painting a wall plain and white so that the buyer can picture any paint or design on the wall. In actuality, it isn't a good approach as the plain white colors of the wall do not incite any emotions of excitement for the potential buyer. A fresh neutral tone of paint does wonders and helps the potential buyer visualize their decor in the house.
3. Ambient Lighting – Let the natural light flow through your house and illuminate your efforts. Make sure to put on the lights in the areas of your house which are dimly lit. Invest in lighting fixtures that complement and highlight your decor. Similarly, comfort and cozy lighting in the bedroom speaks to the buyer. Good lighting if properly implemented, lifts the overall look of the interiors and sets unique moods for different rooms.
4. Avoiding personalization – Declutter your house from any type of personalization. You might be into vintage stuff or unique art, but the potential buyer might not necessarily like it. Try to keep your personal things such as your clothes, photo frames, etc away from the view of the buyer. Getting rid of anything that makes the buyer feel like someone already stays in that home is a unique touch that helps ease the buyer to make a decision.
These are some of the rare tips which are tried and proven success by Realtor® – Rajinder Dhutti with experience and expertise beyond comparison. These tips have repeatedly helped sellers not only save money on maintaining the house before selling but also land them with the best and satisfactory prices for their real estate.