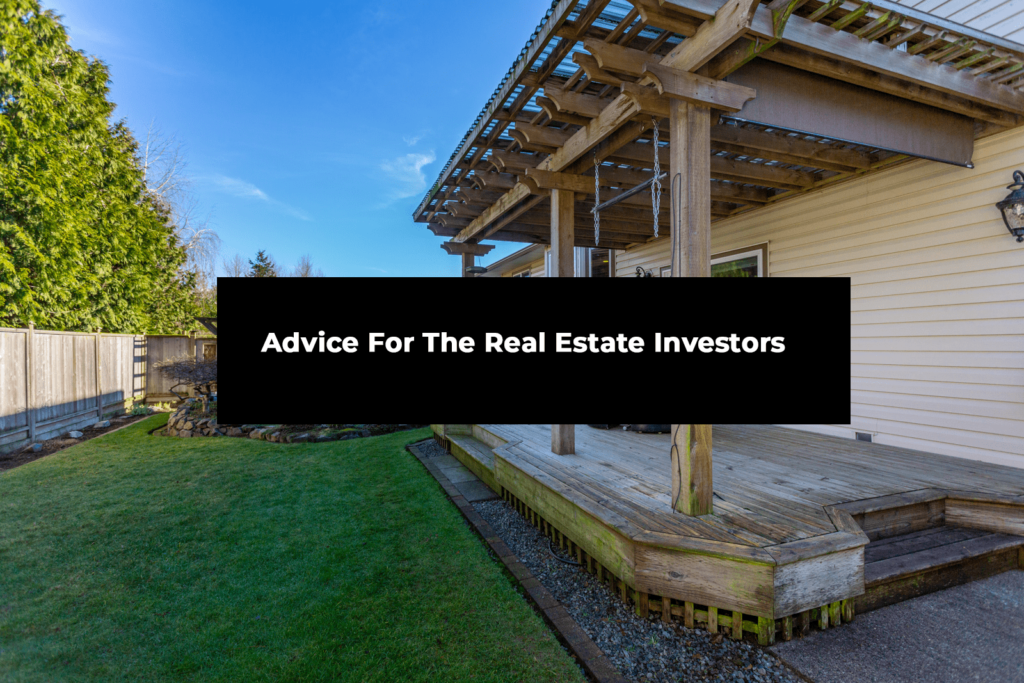 We intend to keep the content on our website 100% honest and legitimate. It is not a secret that no investment is absolutely safe, the same is the case with the Real Estate Market. However, there are a few measures that you can take care of from your end to ensure that you are making a smart investment.
Rajinder Dhutti PREC* has been working in the real estate market for years and has extensive knowledge of the same. Here we are listing down a few tips and advice by Rajinder Dhutti in the interest of Real-Estate Investors. 
Know your market
When investing in Real Estate, it is important to have complete knowledge of your niche. Try to stay well-informed on the current trends, the increase or decrease in the housing real estate prices, the fluctuation in the rental rates, etc. Keeping a track of this information will keep you informed on the current market status and also help you predict future behavior.
Being able to predict potential opportunities will help you make an effective real estate investor.
Find properties in an emerging neighborhood
The biggest advantage of investing in emerging neighborhoods is that they offer more growth comparatively. Real Estate investors who put their money in such emerging neighborhoods have remarkably seen better returns on their investments. Needless to mention, purchasing housing real-estate in such areas will not cast a hole in one's pocket. The housing real estate rates are yet to reach their peak, so they are the best shot at making maximum profits in a tight budget.
Set a budget and timeline
Take it from someone with experience, it is always a good idea to set aside 40% (at least) of your budget for unexpected situations. Fixing a leaking pipe may result in replacing the entire pipe. The roof or the floor may demand major repairing and that requires huge funds. This is where your budget for 'unexpected situations' can come in handy.
With added expenses comes added time.
These repairs can also lead to delay on the closing day. So if your timeline is 60 days, we suggest you be prepared for it to extend up to 90 days.
Stay updated
Just like any other market, it is crucial to stay updated on the latest market trends, new terminologies, the latest laws and rules in the real estate market. Investors who fail to keep up with these changes, don't just risk losing major profit but can also get into legal troubles for the same.
An investor who wishes to build a successful business in the real estate market ensures to stay educated and adapt to these changes. Staying ahead in the market is the key to building a successful future in the real-estate business. 
Take help from experts
Real Estate can be a tricky business if you are new in that niche. It is okay to take help from people who have knowledge of the market. As they say, the experience is the best teacher. The same is the case with investments. If you are new to the real estate business we suggest you take help from someone with experience. Having an expert by your side will help not only help you to get detailed insights into the market but also, provide you with some valuable insider updates.  
Closing Statement – If you are new to the real estate market, and wish to seek help from an expert, we are here to help you out.
Rajinder Dhutti PREC* is an experienced, professional, and humble realtor based in Abbotsford. He deals in all kinds of housing real estate in the area of Fraser Valley. 
If you have any doubts regarding the real estate in Fraser Valley you can without hesitation reach out to Rajinder on his website, social media, or call on 778-552-8840 to book an appointment with him.